View Any Document on the Go
Now your files go everywhere you do
The core of iExplorer Mobile is built around a universal file viewer. Virtually any major file type you can throw at it, it can view. This includes .doc, .docx, .pdf, .xlsx, .xls, .ppt, .pptx and many more.
View files and folders directly on your device and manage them however you please. You can copy, paste, rename, move, delete or share them via text, email, Twitter, AirDrop, print and more. You can copy files into your device from the cloud, WiFi or USB!
Stream Media with Cloud Integration
Access files for work, music & videos for play
We've integrated file and folder access for Dropbox, Google Drive, WebDAV and the OSX file sharing protocol (SMB). We've even gone a step further and built our own file sharing protocol into iExplorer Connect which even further streamlines accessing files on any Mac or PC from your iPhone or iPad
iExplorer Mobile's powerful and versatile media player works with audio and video, even if it's stored in the cloud. You can stream a video straight from your Dropbox, Google Drive. Want to keep your music stored in dropbox? iExplorer Mobile lets you easily listen to the music any directory like a playlist!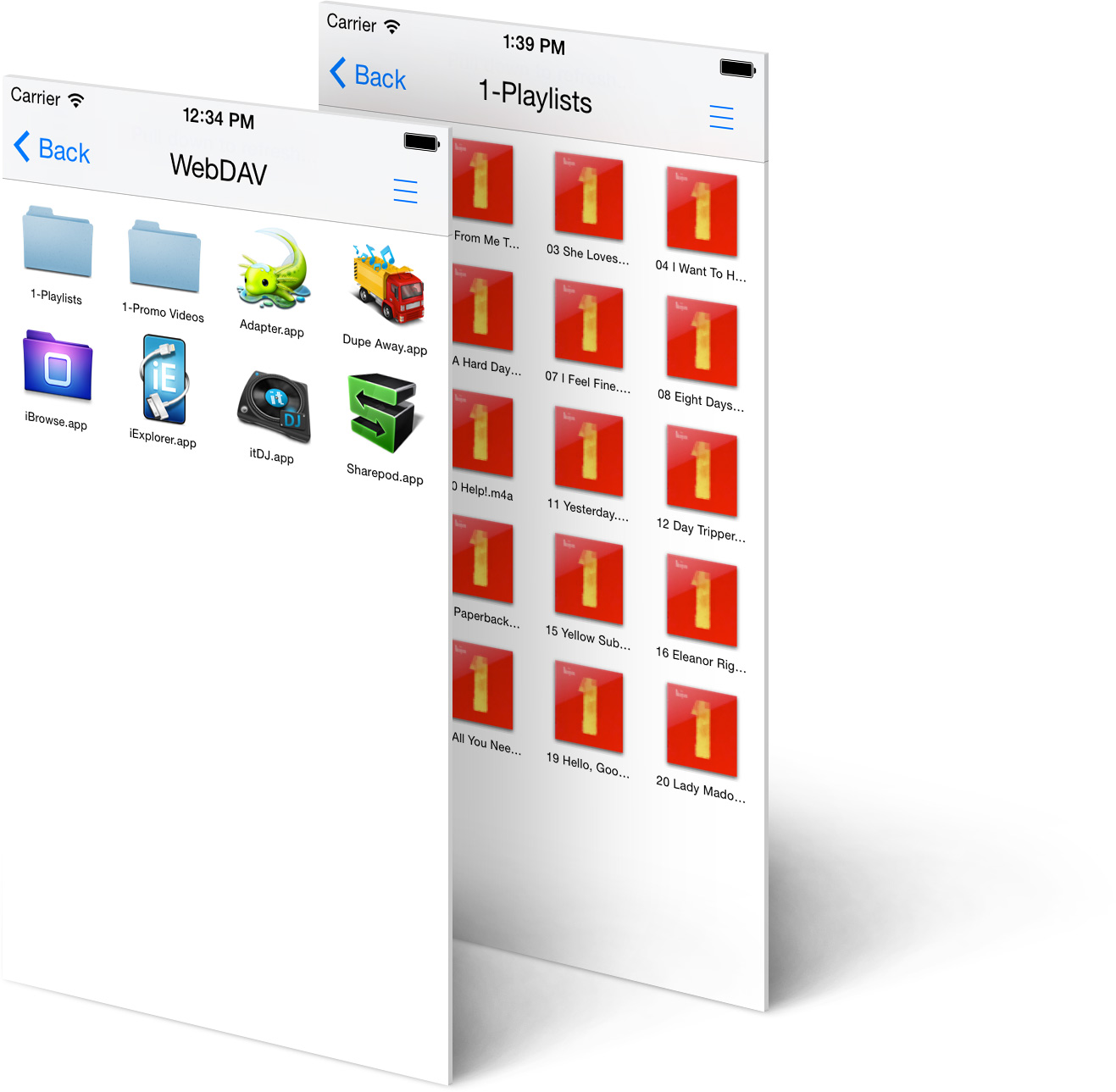 Access Any Directory on Your Mac or PC with iExplorer Connect
You don't need any advanced technical knowledge to connect to your computer. We developed an app that simplifies the SMB connection, by running in the menubar, allowing you to select which directory you would like to share. View, copy, rename or delete files directly from your iDevice. You can even stream media.
Download iExplorer Connect